ISBN: 978-1-936913-71-8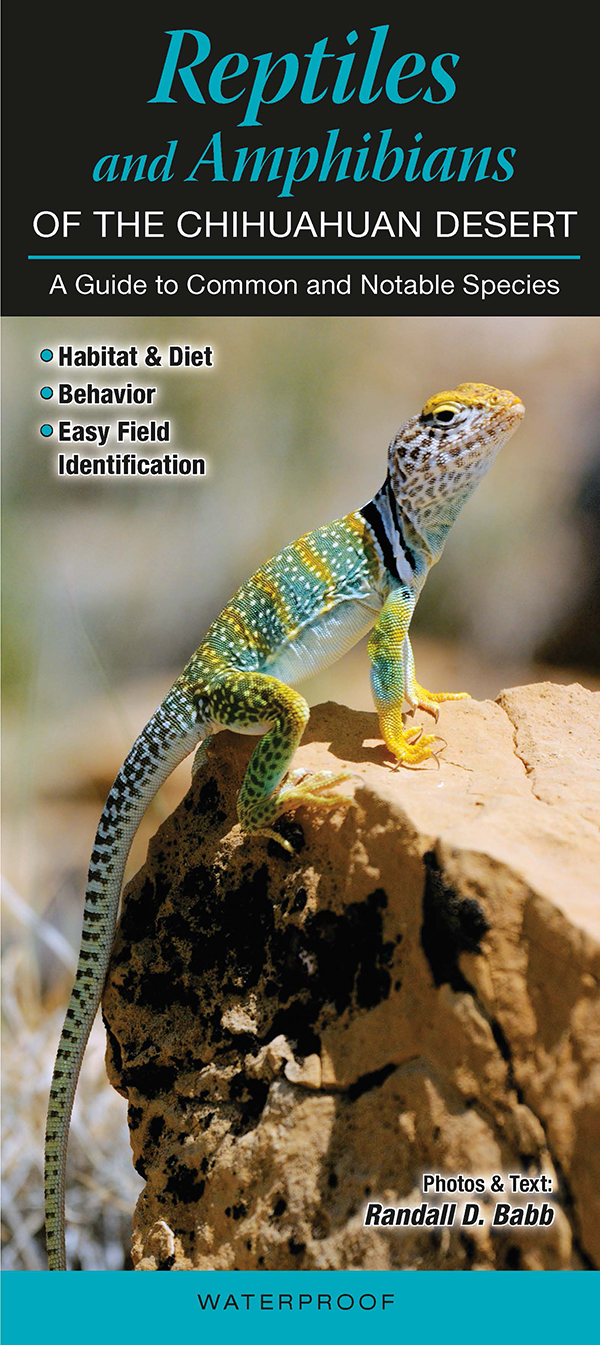 Reptiles and Amphibians of the Chihuahuan Desert: A guide to the most commonly encountered reptiles and amphibians native to the Chihuahuan Desert region of the southwestern United States. Some of the area's more rare and interesting species have been included to underscore the biological importance of this interesting and diverse biome. The most current taxonomic and common names are used in this guide to assist the enthusiast in keeping abreast with the many changes in this dynamic field. This guide covers the following National Parks, Monuments; Big Bend, Carlsbad Caverns, Guadalupe Mountains, White Sands, in addition to many wilderness and other protected areas.  Full color photographs accompany descriptions that focus on important characters that will help inexperienced and seasoned outdoors people to identify the animal. Species are grouped by similarity to each other which aides in quick comparisons of one animal to another. Accompanying the photograph is information on distribution, behavior, diet, and size of each species.
Click here to view an electronic sample »
ISBN: 978-1-936913-10-7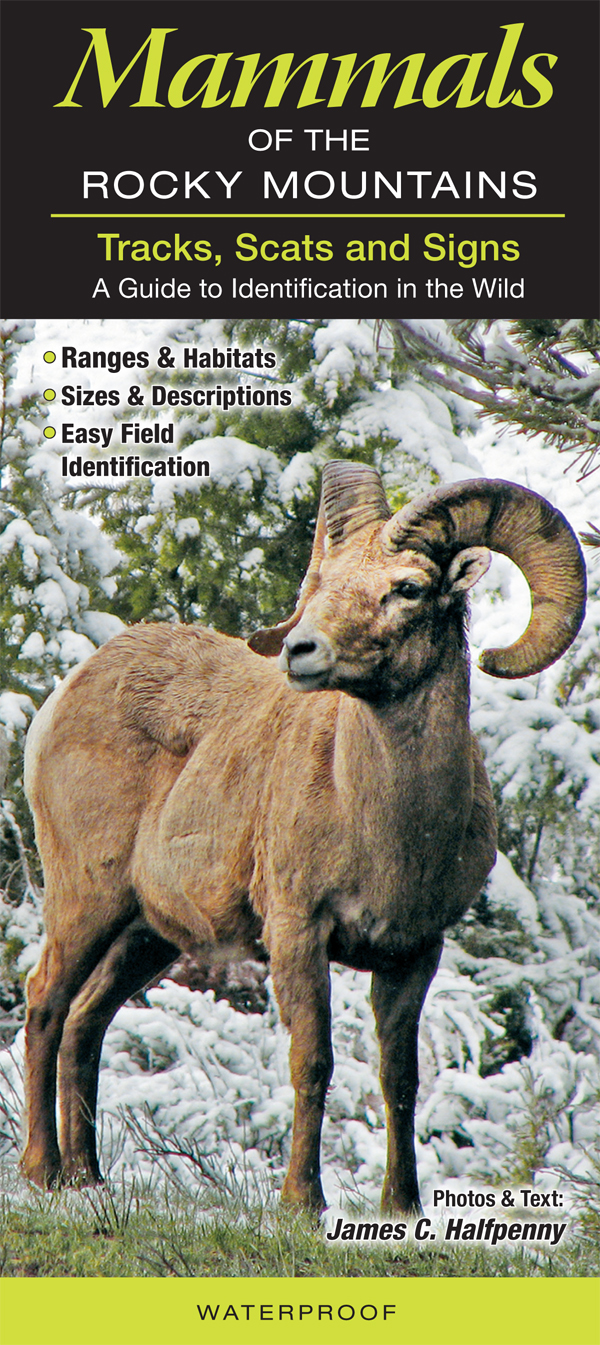 How do you know wildlife is there if you don't see it? This laminated, pocket-sized guide is an excellent resource for interpreting the signs and clues left behind by Rocky Mountain wildlife. This guides uses color photos of some common and elusive Rocky Mountain mammals,reptiles, birds, and amphibian species and their key identifiers – tracks, scats, or signs. Common and scientific names and education tips are included.
Click here to view an electronic sample »