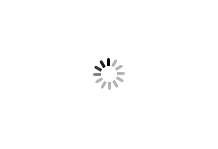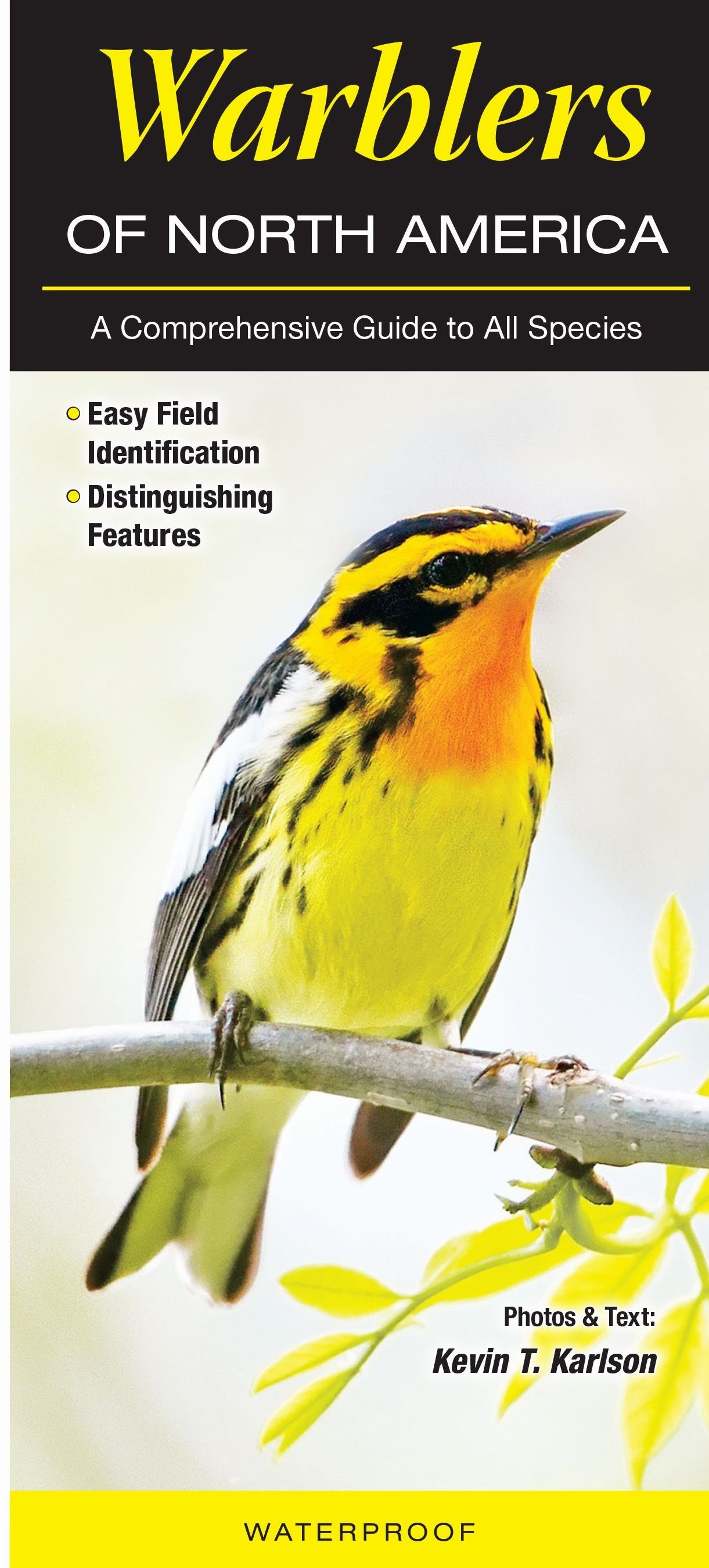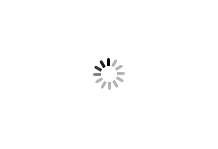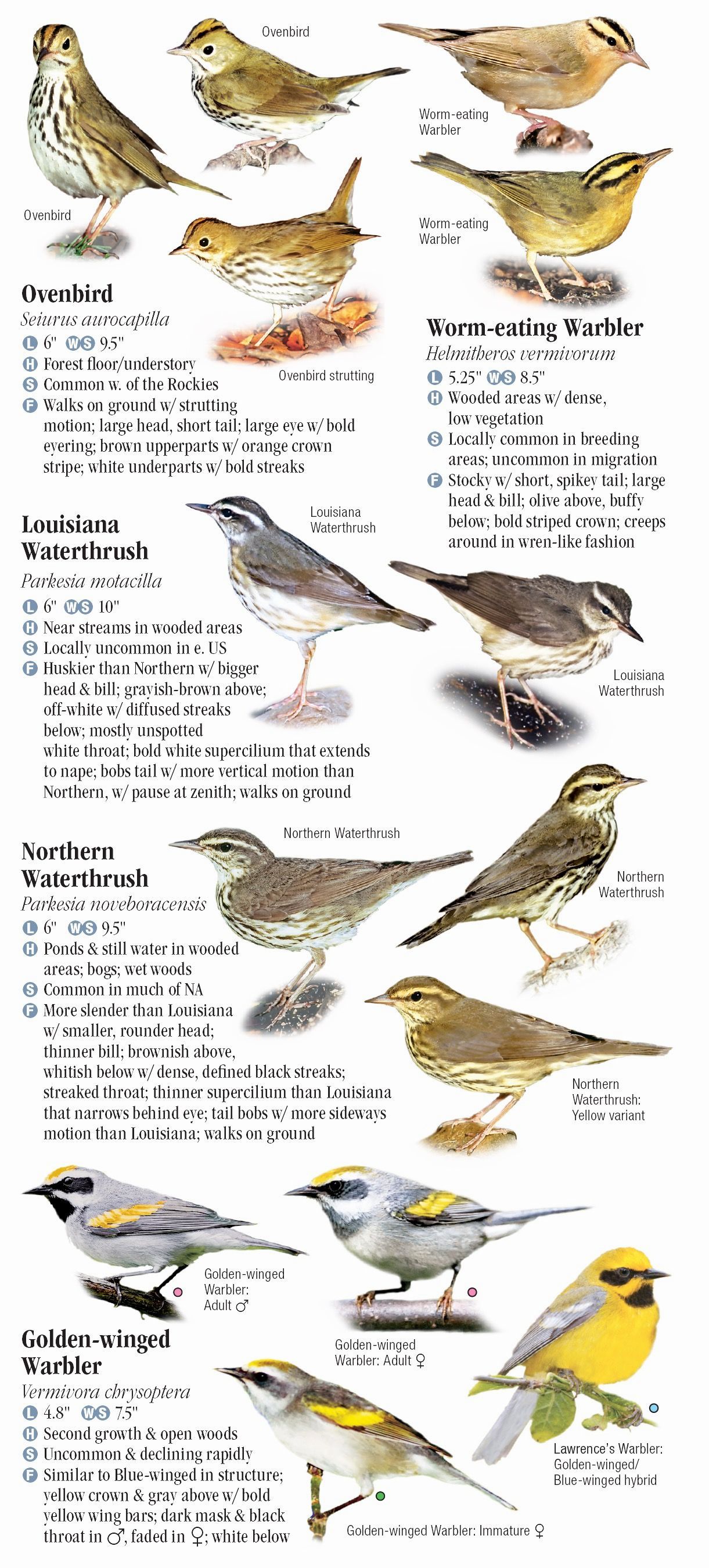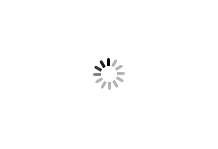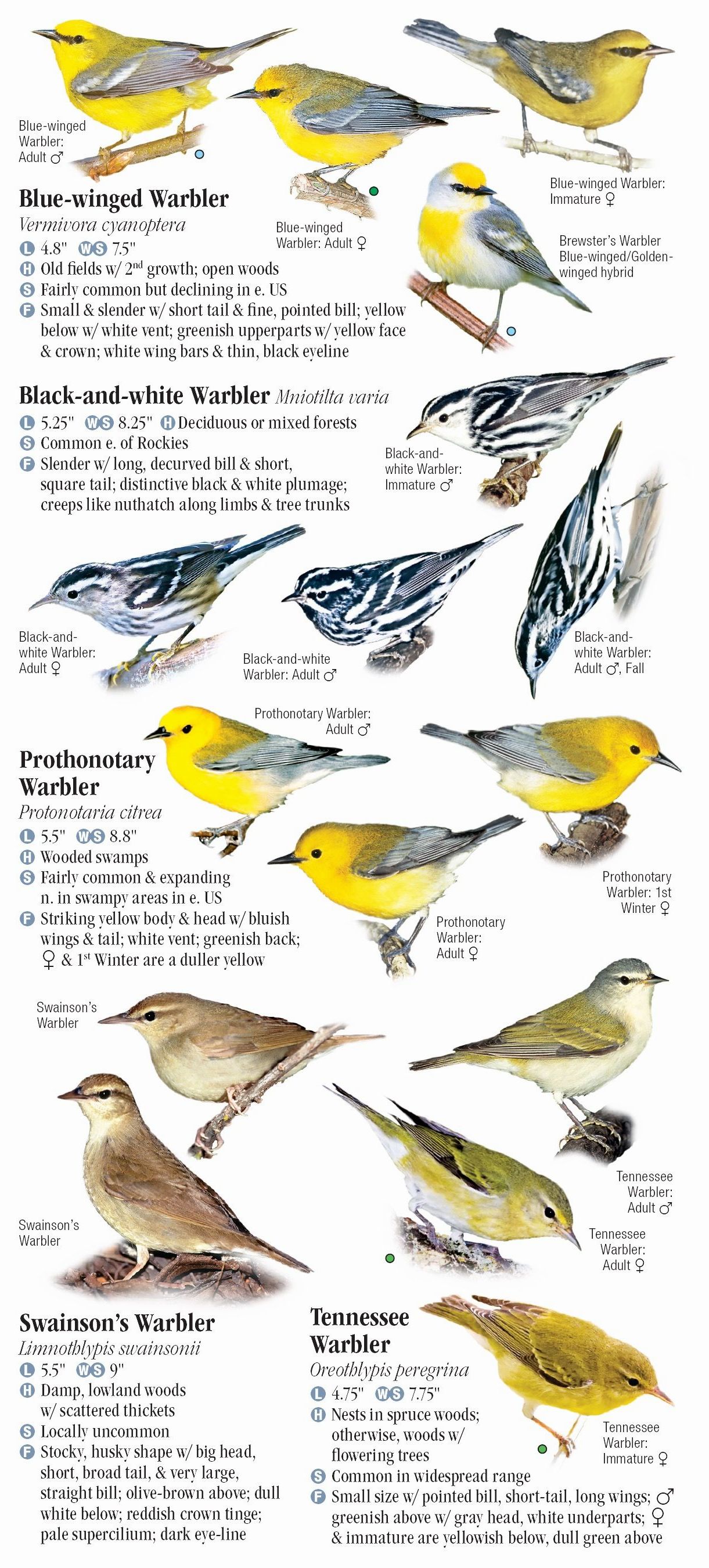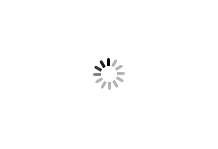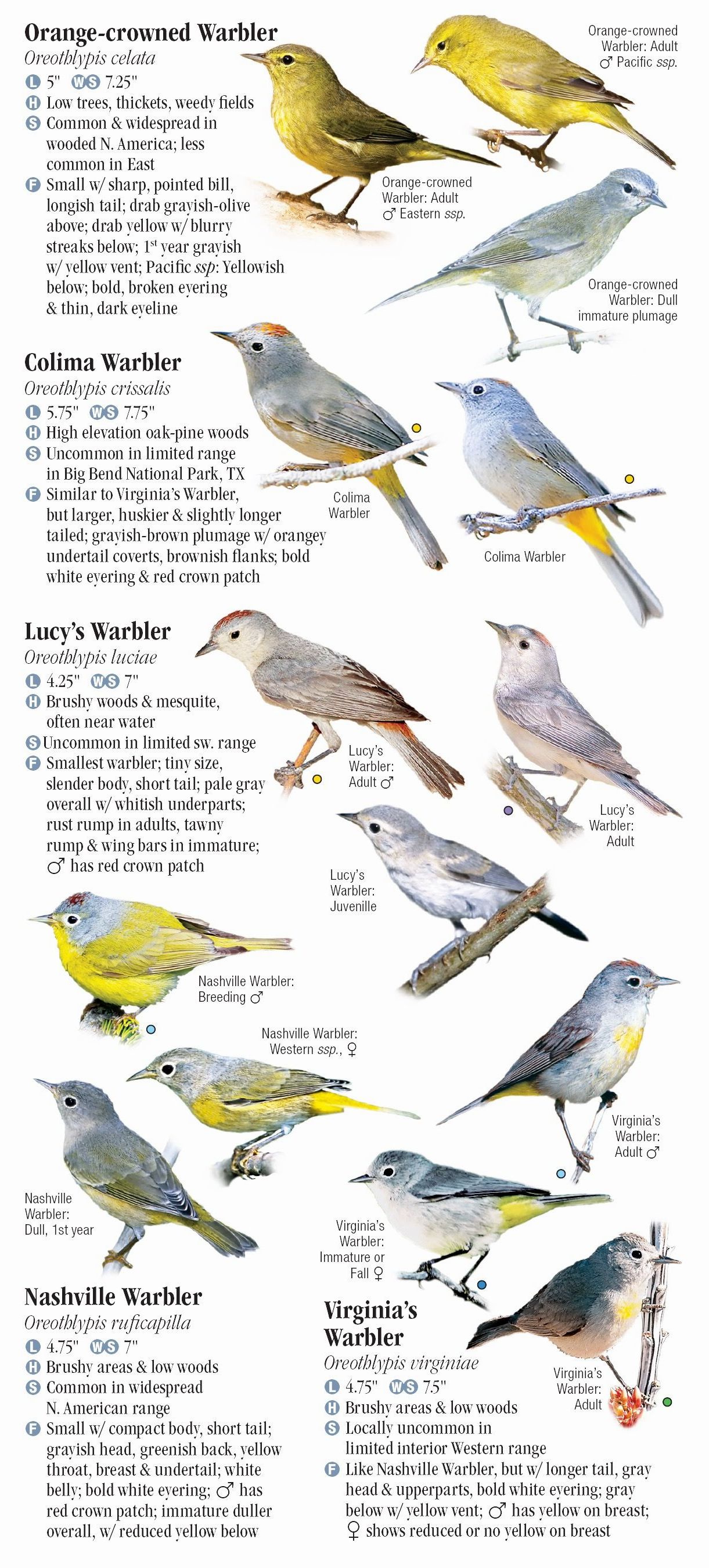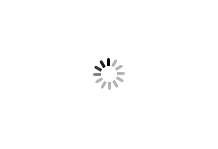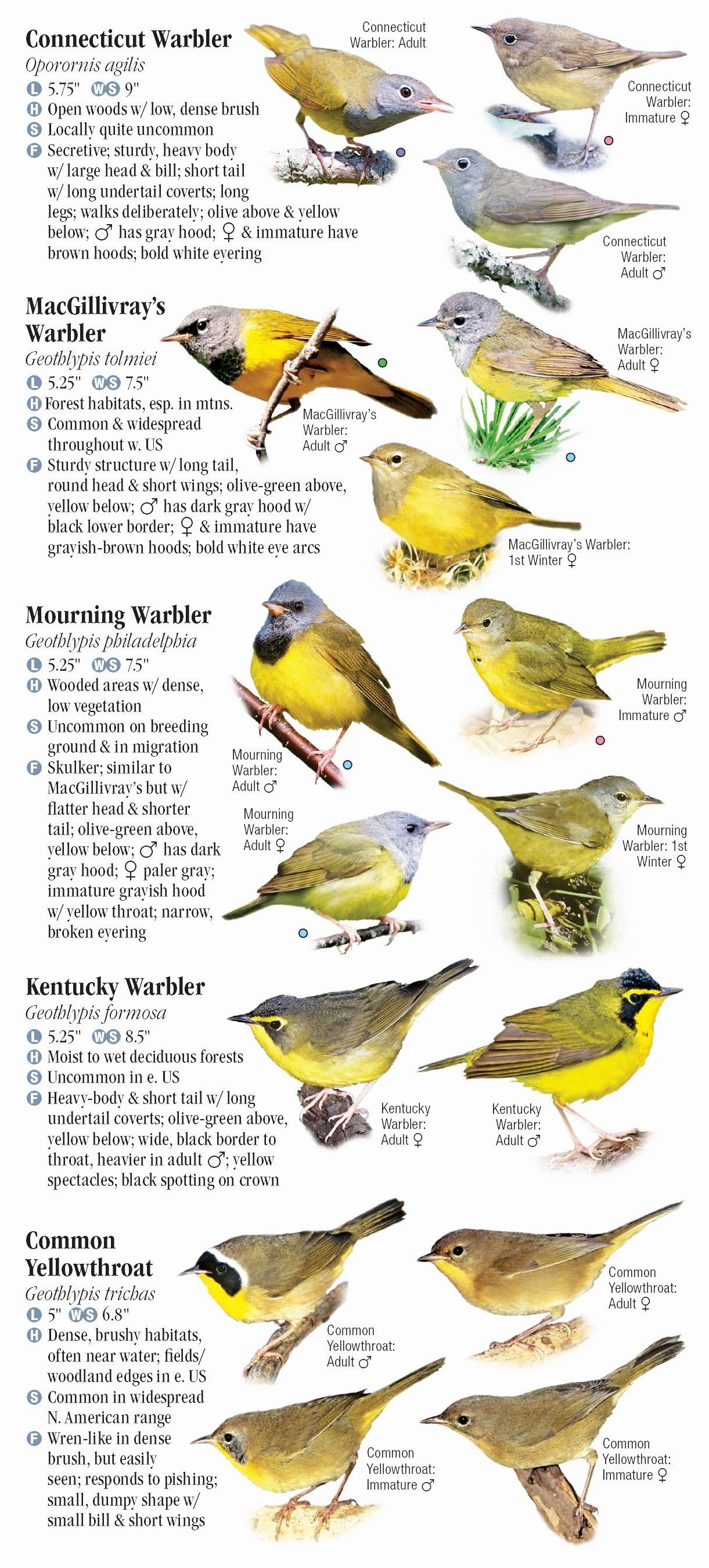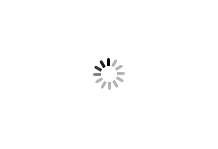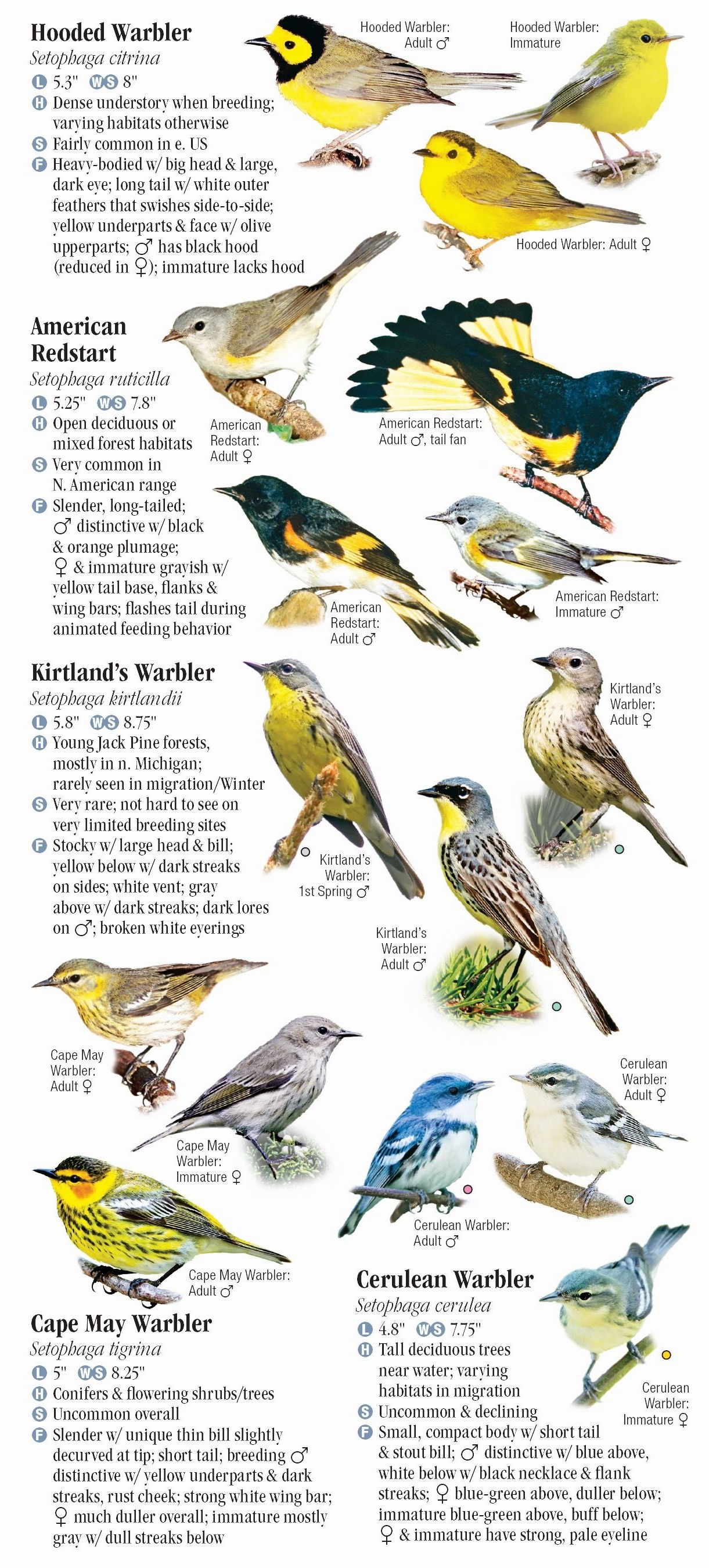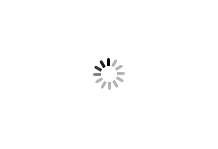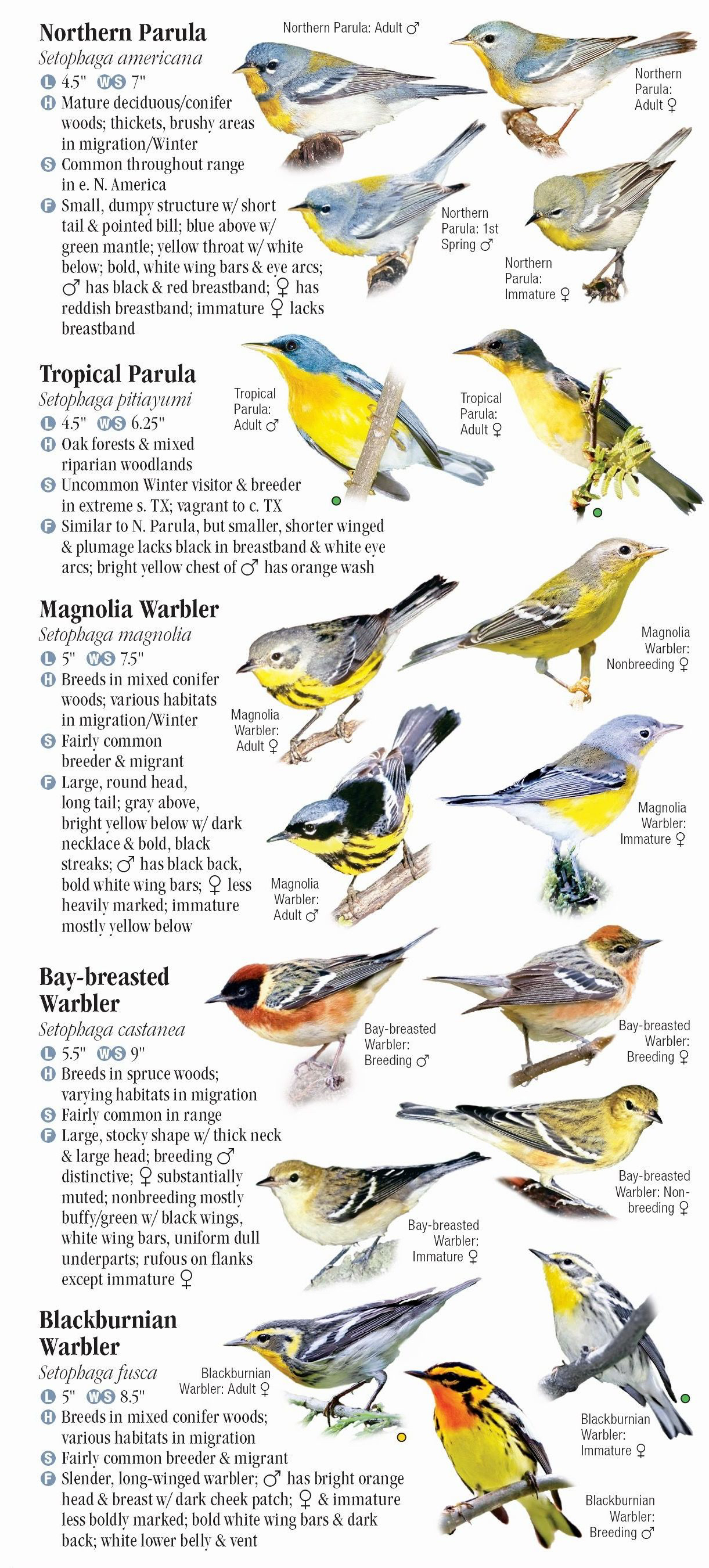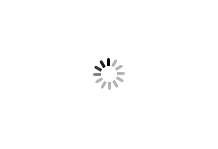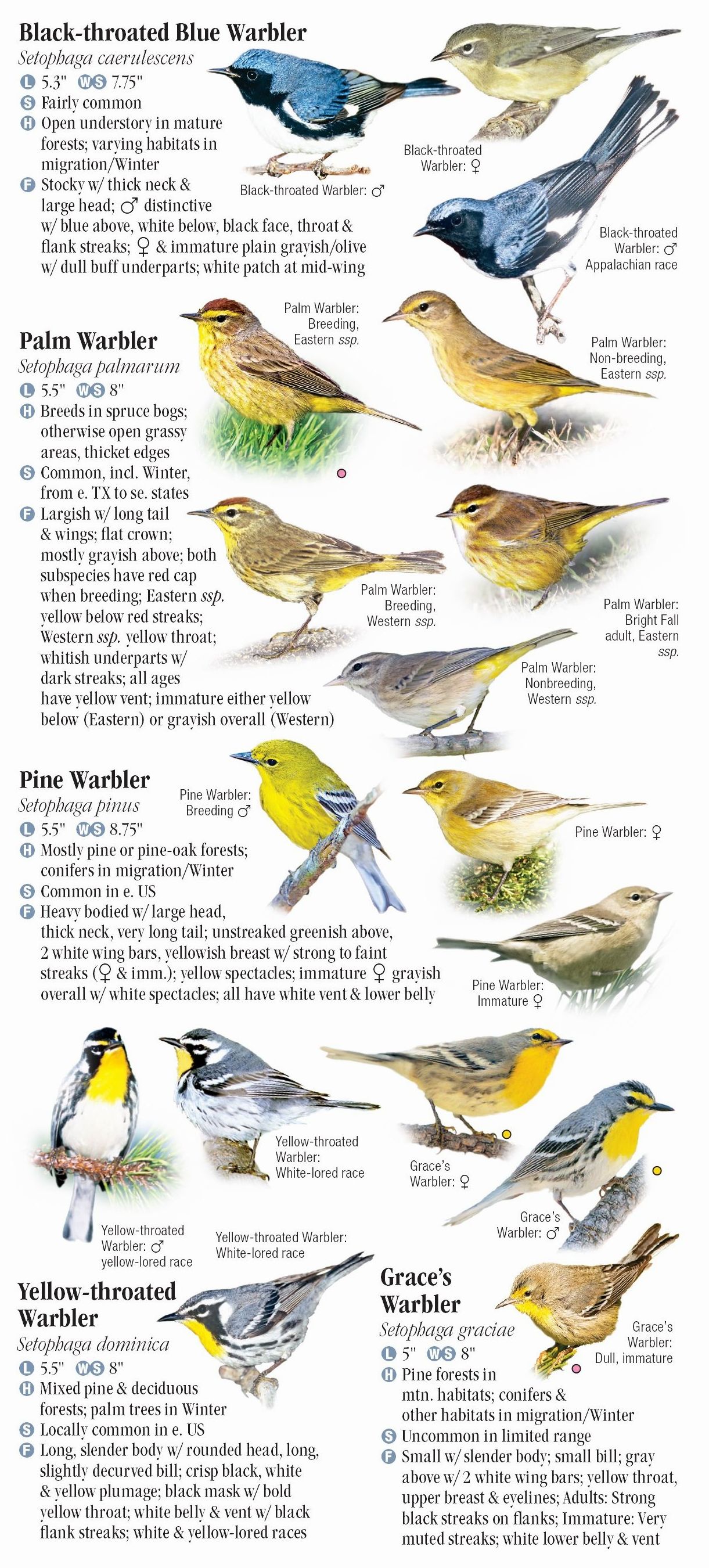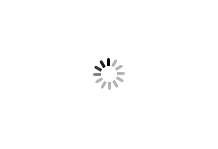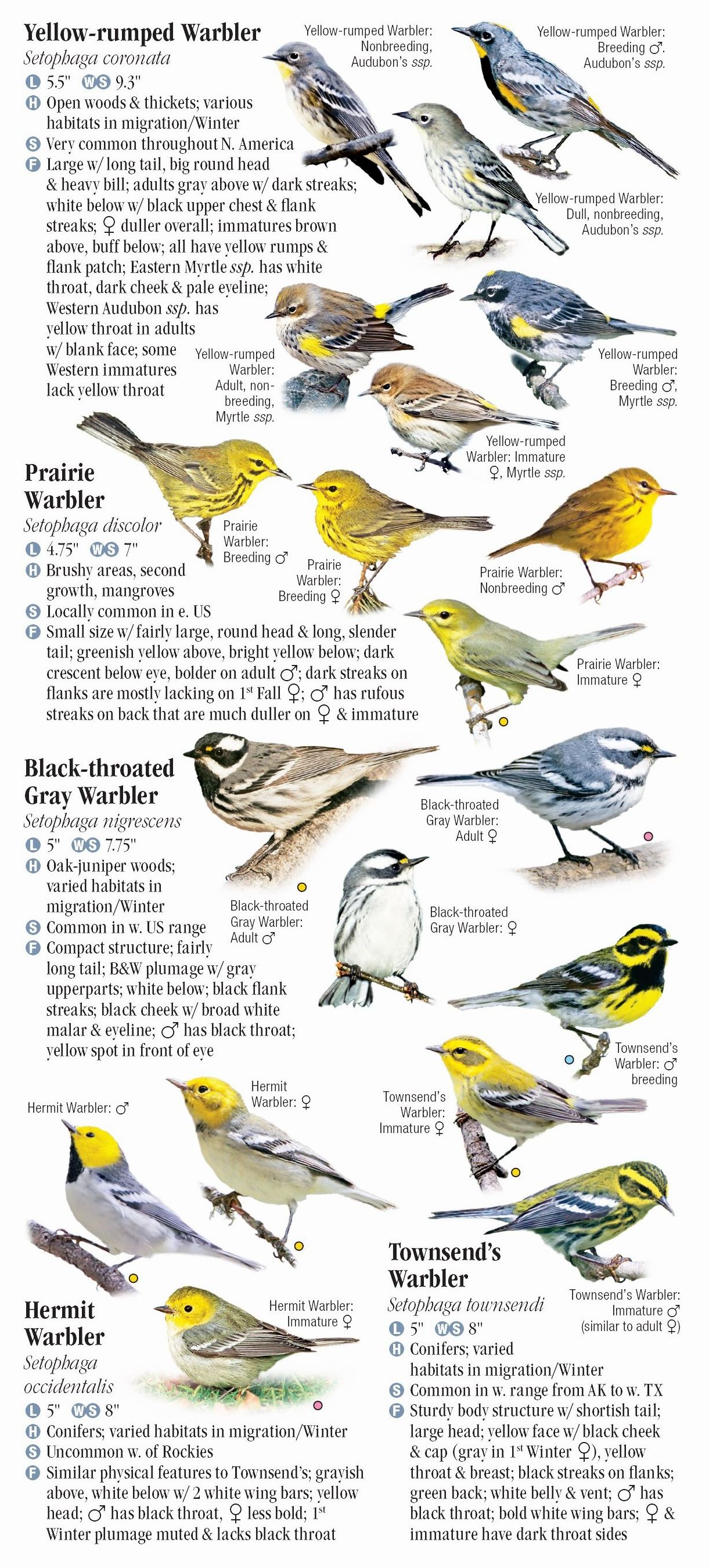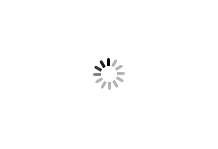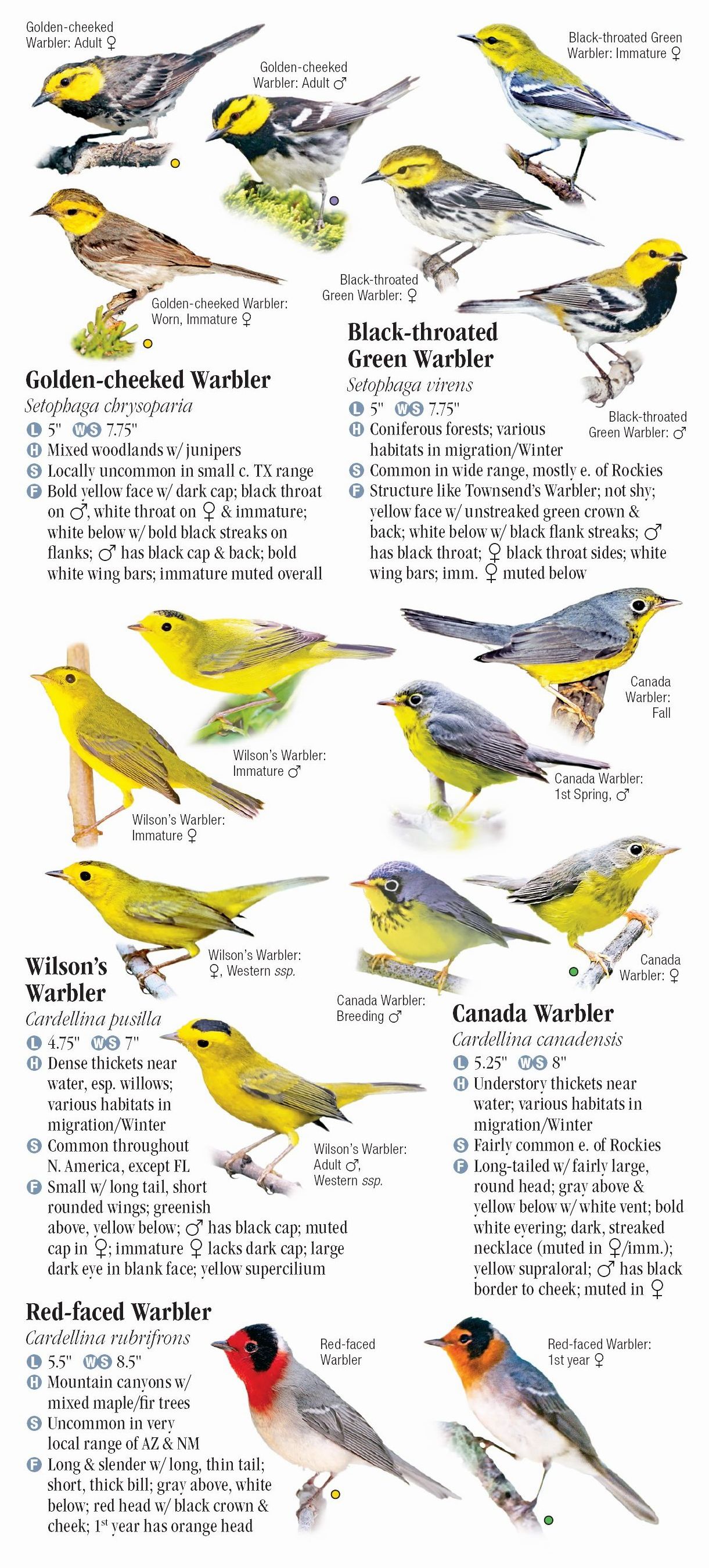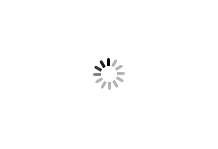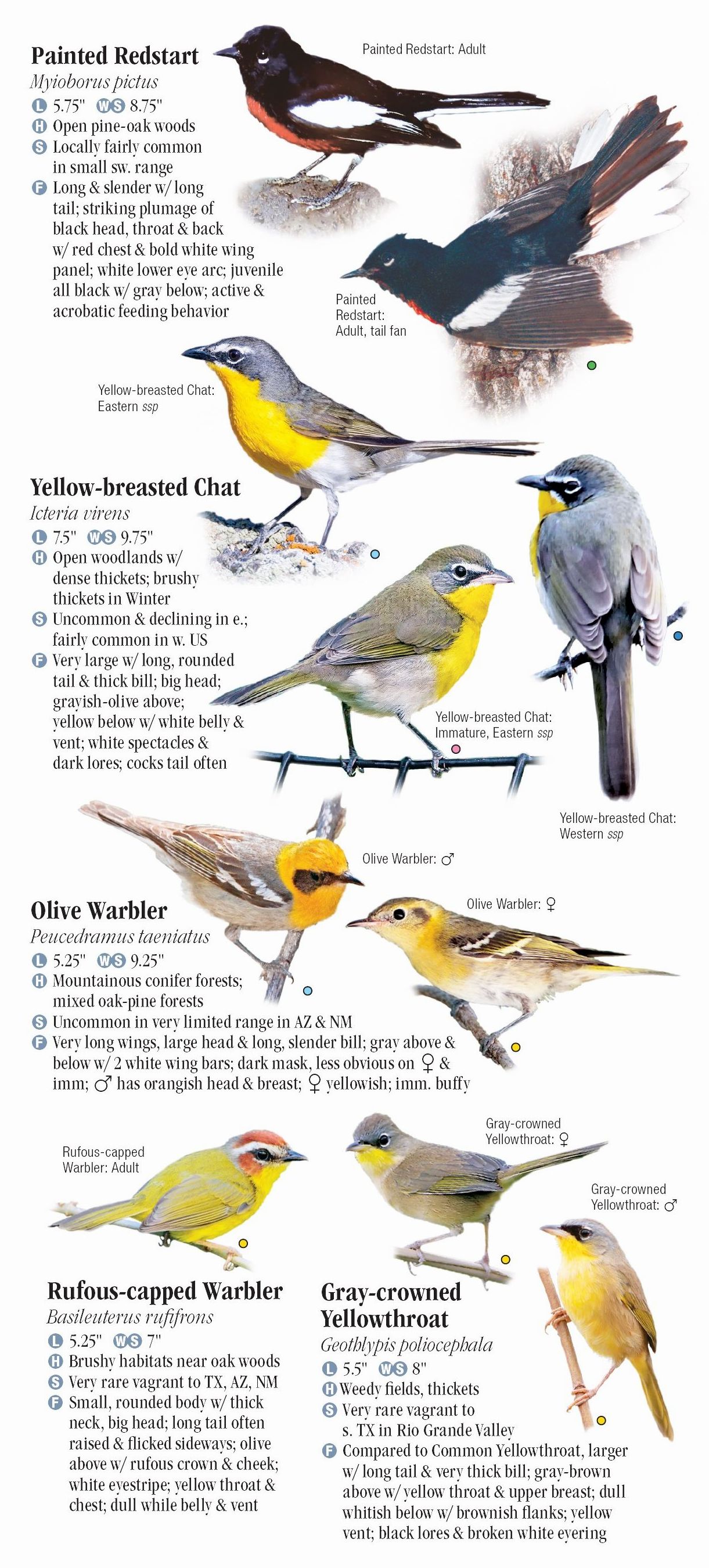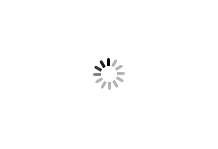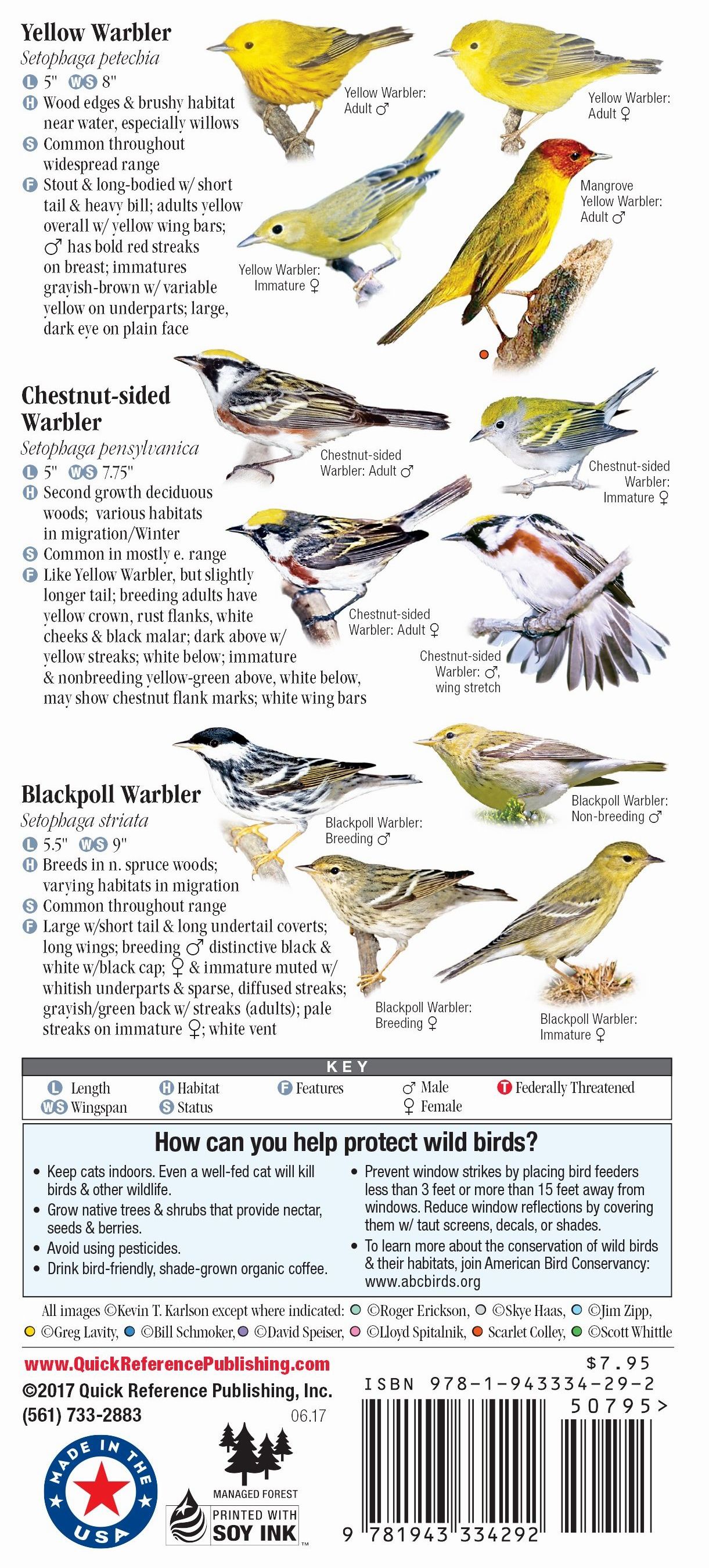 Warblers of North America provides comprehensive coverage of all the regularly occurring warblers of NA, plus a few rarities. Over 150 photos include breeding adults, nonbreeding and first-winter plumages of many species where pertinent, and immature male and female photos of some species. Similar species are often shown adjacent to each other to allow for direct comparison in the field.
Each species includes a short description of their physical and plumage features, body and wingspan measurements, and preferred habitats. The status of each species, including seasonal frequency, resident or migrant occurrence, along with the habitat preferences are noted, and geographic occurrence for most species is provided.
These guides differ from other similar products by the increased number of photos for each species, which allows readers to compare a variety of individuals on the same page. This laminated, waterproof, folding field guide is a must for anyone who wants to identify warblers anywhere in North America—and they fit in your back pocket when you complete your ID conclusion. You've tried the rest; now try the best quick reference guides for North American warblers.
ISBN: 978-1-943334-29-2
To flip through the electronic sample,
click the arrows.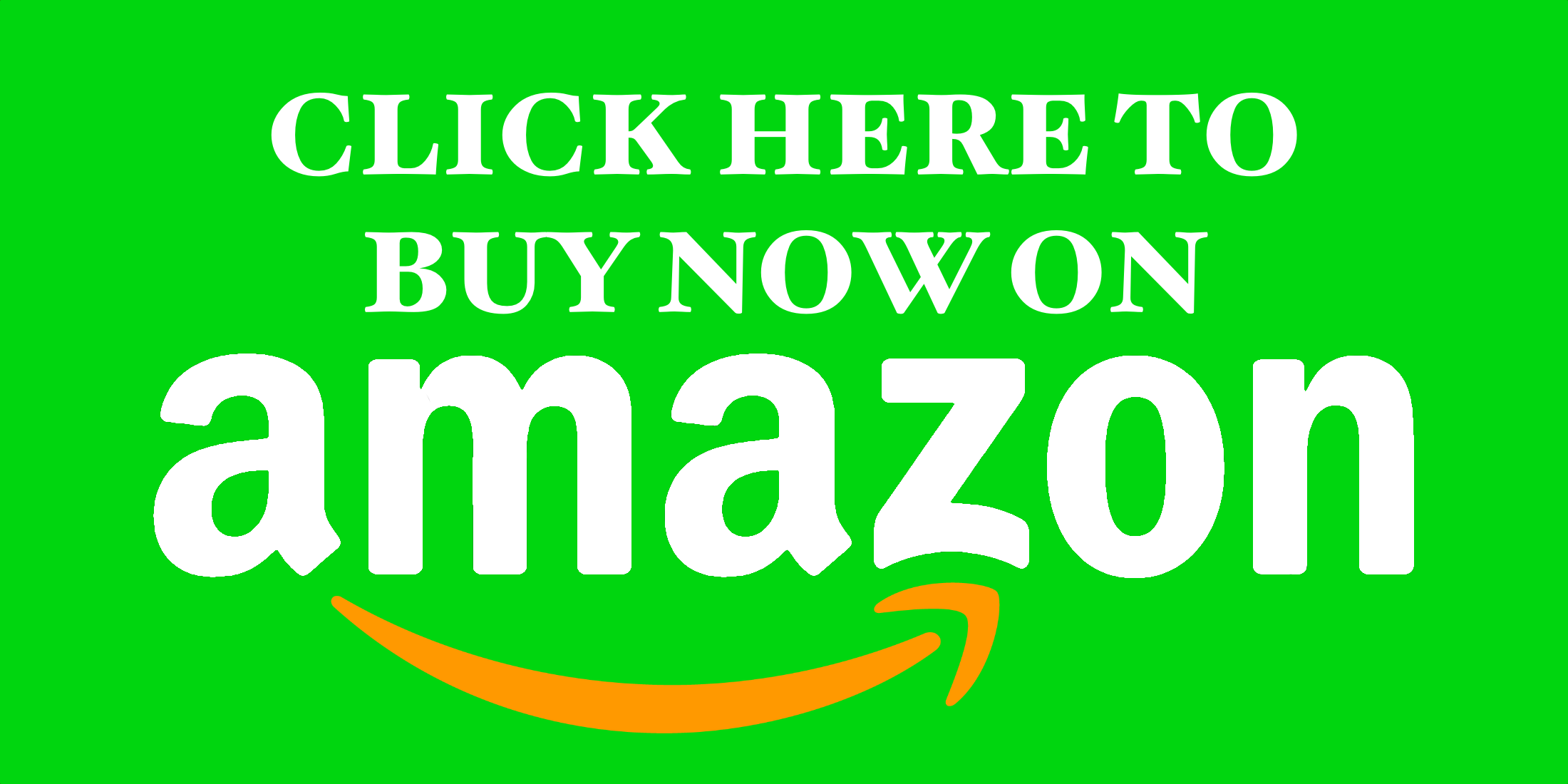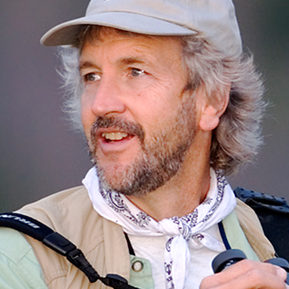 Kevin Karlson is an accomplished birder, professional tour leader and wildlife photographer who has published numerous articles on bird identification and natural history for an assortment of magazines, books, and journals.A former photo editor for North American Birds, he currently writes the Birder's ID column for Wild Bird Magazine. Kevin is a co-author of The Shorebird Guide (Houghton Mifflin Co. 2006) and is currently completing a new book for the Roger Tory Peterson Reference series at Houghton Mifflin Co. called Birding by Impression. He is the author and photographer of a book titled The Birds of Cape May (Schiffer Publishing, 2010), which celebrates the birds of this special location through the four seasons, and just completed a new nature photography book called Visions: Earth's Elements in Bird and Nature Photography, which will be released in June, 2012.
As the sole ornithologist for Cornell Lab of Ornithology's DVD Birds of North America, Kevin prepared photos and wrote captions for over 2600 bird images, including over 800 of his own. He is a regular presence at numerous Bird and Nature festivals around North America, where he gives keynote presentations and workshops on bird identification and natural history, and leads field trips to a variety of locations. Kevin also leads a limited number of photography tours.